4br Walking distance to CSUC! spectacular 4 beds fully equipped kitchen! in Chico, California For Sale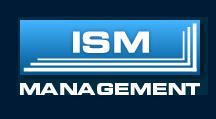 Price: $1,100
Seller:
Date/Time:27 Jan, 08:08 a.m. EST
Type: Roommates, For Sale - Private.

Apartment for Rent
$1,100
4 Beds, 2 Baths
Available Now!
Deposit: $99
Phone: (530) 879-xxxx
Cedar Park Apartments
xxxx North Cedar #CP205 Chico, CA xxxx6
Description:
Cedar Park I: xxxx North Cedar Chico, CA xxxx6
Cedar Park II: xxxx North Cedar Chico, CA xxxx6
Cedar Park III: 935 W. 4th Ave. Chico, CA xxxx6
Cedar Park IV: xxxx Columbus St. Chico, CA xxxx6
Cedar Park has four different locations in West Chico near Nord Avenue. We are within walking distance to Chico State University, downtown, many local restaurants, shopping and recreational facilities. Cedar Park Apartments offer spacious three and four bedroom apartments and townhomes that have been fully remodeled with the most up-to-date features. Our quiet surroundings and lush landscaping contribute to Cedar Park's comfortable living environment that is minutes away from it all! Professional property management adds to the pleasurable lifestyle of apartment living at Cedar Park Apartments. Walking distance to CSUC. On the bus routes for CSUC & Butte College. 2 story building.
Read More:
http://ismrem.com/Apartment-Details.aspx?id=463
Features:
• Spacious Three & Four Bedroom Floor Plans
• Washer & Dryer in every apartment
• Dishwasher
• Plush Carpeting
• Beautifully Landscaped
• Two Full Bathrooms
• Generous Closet Space
• Garbage Disposal
• Tile Floors
• Professionally Managed
• Central Heating & Air Conditioning
• Fully Equipped Kitchens
• Ceiling Fans
• BBQ Areas
• On Public Transportation Route
Utilities Included:
• Trash

ISxxxx
Price: $3,000
Time: 09:17 p.m. EST
Date: 28 Nov

3br Apartment For Good Family
This modern 3 bedroom, 1 1/2 bath home has an open floor plan that provides a comfortable living environment as well...
Price: $900
Time: 07:42 p.m. EST
Date: 28 Nov
Price: $990
Time: 09:32 a.m. EST
Date: 28 Nov

Price: $430
Time: 09:30 a.m. EST
Date: 28 Nov
Price: $1,100
Time: 09:27 a.m. EST
Date: 28 Nov

Price: $650
Time: 09:22 a.m. EST
Date: 28 Nov